Working with Interior Designers, I offer a range of studies for original paintings on canvas and mixed media works on paper which can be sized to the specific needs of the client. Once a painting or mixed media work is created, it will never be replicated. I am always happy to create new studies inspired by a designer's project.
---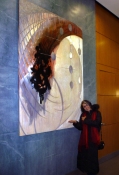 Rotations
Commissioned by Sygrove Associates, NYC
for a Manhattan apartment lobby
Interior Designer, Susan Lauren
Courtesy of Cheryl McGinnis Gallery

Click on each image to enlarge and see additional images.

For more image galleries, please scroll down...
---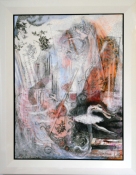 Movement
Commissioned by Interior Designer, Susan Lauren
---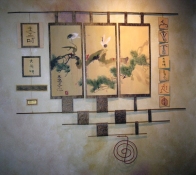 Reiki: Longevity
Commissioned by Reiki Room, Scotia, NY

---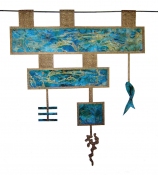 Wind and Water
Commissioned by Chadick Ellig, NYC
---